Our Story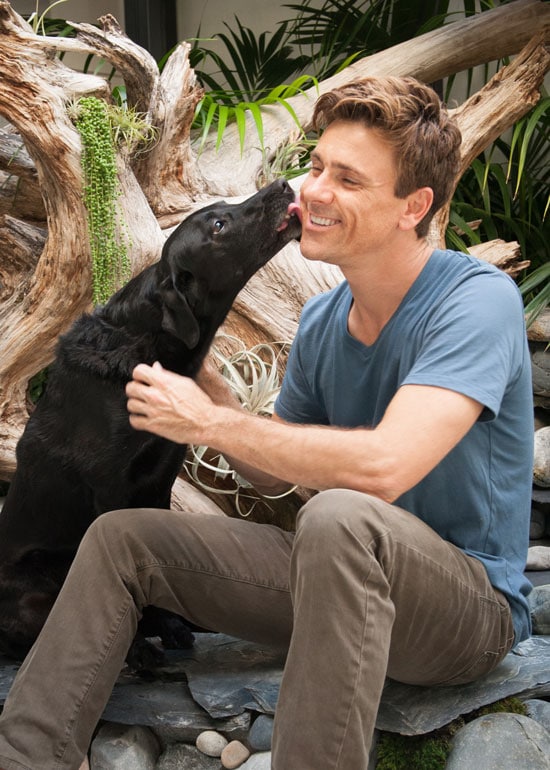 My interest with cannabinoids and pets peaked in July 2016 when a close friend called me with amazing news about her dog's improved behavior during the week of July 4th.  Previously her dog Clyde was panicking, shaking and displaying anxious behavior as fireworks went off through the neighborhood.  This happened every year and my dogs were no stranger to the stress of fireworks. Frustrated and concerned for her dog, she decided to try to give him some of her own CBD oil blend she had recently acquired.  It was hemp based, with no THC. About 15 minutes after giving him the CBD oil, the anxious symptoms mostly disappeared and Clyde the cheweenie was able to calm down. 
This was profound to me and I was compelled to find out more since a large amount of my busy dog training business hinges on treating dogs with anxious and fearful behaviors.  Just a little CBD-rich hemp oil and the symptoms diminished.  I thoroughly researched the product some more and learned about the nature of the ingredients and how they work to reduce anxiety and uneasiness, encouraging a calmer state of mind.  I quickly discovered that CBD has so much more to offer pets than simply reducing anxiety. The anti-inflammatory and pain relieving properties are well established as well as its anti-oxidant benefits and ability to regulate immune function.  CBD and the numerous natural terpenes and flavonoids in hemp are proving to be more useful for our pets health and wellbeing every day.
Because so many of my clients and friends would likely benefit from a supplement like this, I decided that bringing an easy to deliver, palatable, CBD-rich supplement to my local community was the right thing to do.  From there, All Paws Essentials was formed.
For the next 6 months, we tested our formula for its effectiveness based on different dosages given for several different health conditions and behaviors with a variety of different types of pets of varying species, breeds, and ages. The results came in and overwhelmingly the pet owners were thrilled with the relief our pet CBD offered their distressed companions.  There were no significant negative side effects of any kind to report and most of the pets, both dogs and cats, seemed to find the formula naturally palatable.
The All Paws Essentials Difference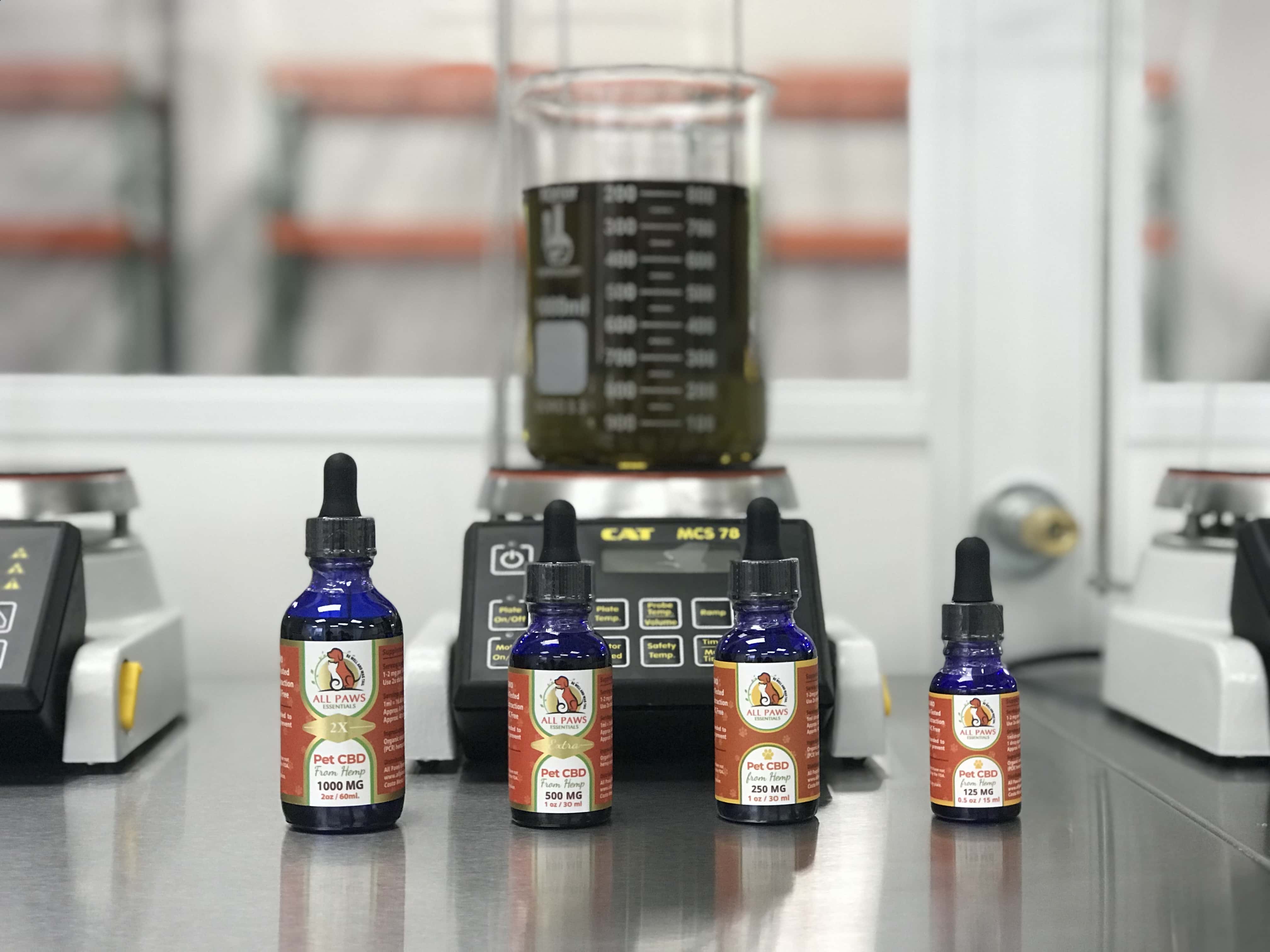 All Paws Essentials is a smaller player in the current hemp CBD industry but we're playing a big game and focusing directly on cannabinoid education, serving our local community and bringing the highest quality pet CBD formulations to your door. We are established in local pet stores across southern California, recommended by local veterinarians and available to purchase online. We are readily available to answer any questions or concerns about giving our high quality CBD infused supplements to your pets.
In 2016, we partnered with one of the most reputable formulators in the hemp industry who maintains strong established relationships with partner growers and processors who have been in the business of making high quality human grade CBD rich extracts. These partner farms use a specific strain of hemp that has proven to deliver high yields of cannabinoid rich flowers and leaves all minimal THC. This is one of the reasons we have consistently achieved a 75-85% CBD concentration in our raw extracts. Good quality plants grown with care yield a high CBD potency.
We then utilize a proprietary Co2 extraction process to achieve a full spectrum product with an abundance of other natural cannabinoids and beneficial terpenes to aid in the absorption and robustness of our Pet CBD. You will never find any solvents or cheap isolate products in any of our products.
Processing then takes a further step to remove the remaining small amounts of residual THC from our extract leaving only the non-psychoactive cannabinoids that benefits your pets.
Final formulations are then done in a state of the art lab and clean room facility under strict food safety management standards. These extra measures are in place to comply with current federal and state guidelines, ensuring you the safest and most reliable Pet CBD products. Additionally, we third party lab test every batch of our extracts to verify proper cannabinoid levels ensuring our extract is free of mold, pesticides, heavy metals, herbicides, solvents and any bio-contaminants.
All of our extracts are then added to a very high quality organic (MCT) coconut oil base which aids in bioavailability and absorption as well as adding natural palatability without artificial flavorings. We have even compared our Pet CBD to other companies claiming to use the same ingredients and ours was found to be the most accepted and palatable when given directly, mixed in food or given on a treat.