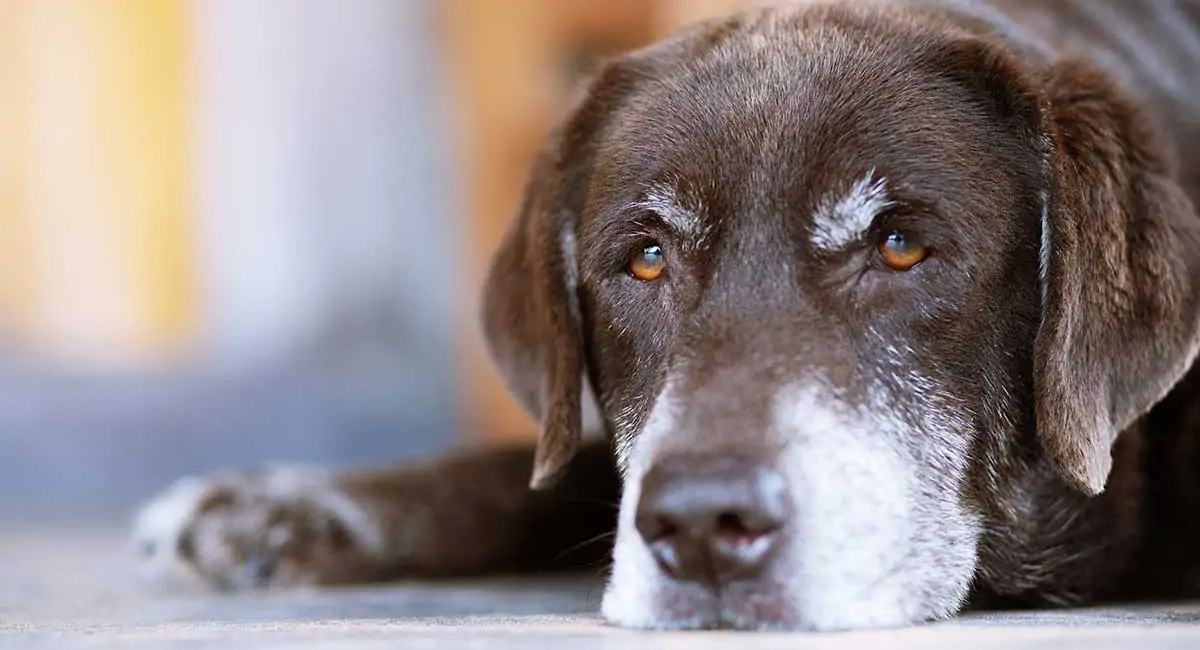 Laryngeal Paralysis in Dogs
Laryngeal paralysis in dogs is a challenging diagnosis.  Often called Larpar or LP,  laryngeal paralysis is often overlooked until it is more severe, making some treatments more difficult.
This disease which has no true cure requires special attention to achieve the best results from treatment which can range from medicines and supplements to lifestyle changes and even surgery.
Follow along as we discuss possible causes, common symptoms, and treatments for LP in dogs.
What is laryngeal paralysis in dogs?
Simply put, larpar is the collapsing or folding of the muscles in the larynx (airway).  This makes it challenging for the dog to breath as the sides of the airway compress and do not allow enough air in.  Don't confuse LP with a collapsing trachea.  A collapsing trachea is similar but affects the cartilage rings that keep the trachea open. laryngeal paralysis typically affects larger dogs and collapsing tracheas are more common in smaller dogs. Having said that you can find instances of larpar is cats and small dogs as well.
What are possible causes?
There are a few different common causes of laryngeal paralysis.  The most common is genetics.  Other common causes can include trauma to the larynx from a typical flat collar or training collar like a chock chain or prong collar. It is also possible to have a damaged larynx from dog bites, previous neck surgeries, cancers of the throat.  However most diagnoses of laryngeal paralysis in dogs are associated with idiopathic older age diagnoses.  Essentially, due to unknown or old age issues which include a decline in nerve function in the larynx.
What are the symptoms?
They initial symptoms of LP are often overlooked. They are similar to other older age issues including noisy breathing, coughing, or shortness of breath.  Your dog may even have a different sounding bark called dysphonia.  These symptoms often occur after eating, drinking and exercise.  Panting is common and often associated with the disease.  Dogs may have an elevated heart rate due to the stress associated with it.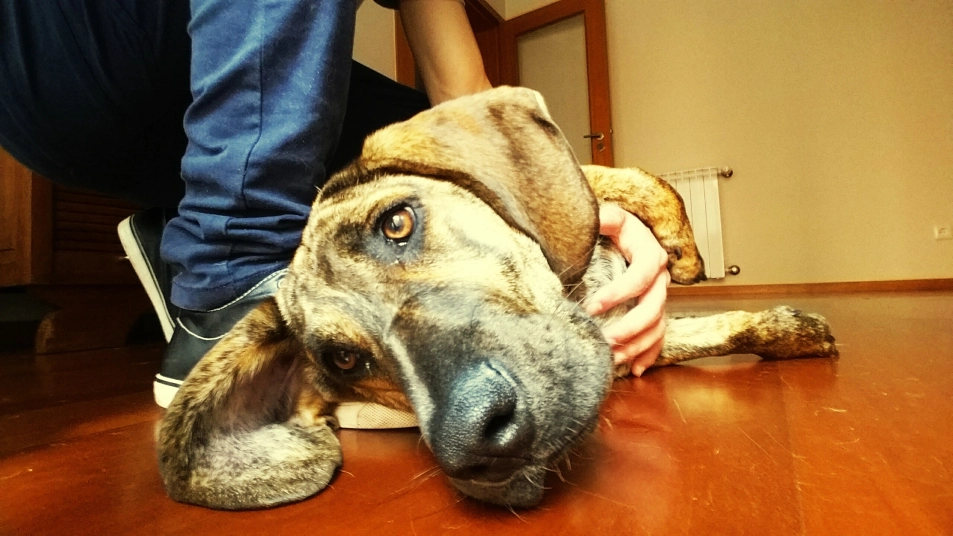 "Unfortunately, laryngeal paralysis is likely more common than it is diagnosed."
Diagnosing Laryngeal Paralysis
The best way to get ahead of any disease or disorder like laryngeal paralysis is keep a list of any minor symptoms as previously mentioned and meet regularly with your veterinarian.
A physical exam is generally 90% successful as discovering LP in dogs.  However the most conclusive test will likely be an ultasound probe placed directly on the larynx for proper visualization of the issue. In most cases your dog can remain fully conscious during the exam too.  If this isn't an option, a light anesthetic may be given to help but this is usually done by a specialist as the anesthetic can affect the functionality of the larynx too.  In more severe cases this may not be an option as anesthesia can complicate safety of the operation.
What are the treatment options for laryngeal paralysis in dogs?
Unfortunately there is no cure for laryngeal paralysis in dogs but there are some interventions that can help to alleviate the symptoms and keep the disease from progressing faster.  Mild cases of Larpar can be treated more effectively so it is imperative to get regular check ups or visit your vet for any of the common symptoms.
The most common treatments for mild cases range from anti-inflammatory drugs including steroids, antibiotics, and sedatives. Pet parents seeking alternate solutions with less side effects have also used CBD oil with promising results although it is not consistent in all pets. This is likely due to individual biology, dosage variations, and variability between products as CBD is still unregulated.
Pet owners who choose to use CBD products should research the company and make sure they at least 3rd party test their products for potency. They should also test for impurities and concentrations of THC over the legal limit. All Paws Essentials Pet CBD for instance is THC free.
The best guess for a positive outcome is surgery if caught early.  Due to the costs and difficulty with putting a dog under, this is not an option for all dogs.
Avoid collars on the neck and choose a light body harness instead.  Don't over exert your dog and keep them calm and cool.
Prognosis
While surgical options are best to restore the dogs quality of life, it does not fully restore laryngeal function.  On top of that, not all dogs qualify for the surgery.
Likely you will be managing the symptoms for the rest of their life with environmental management, medications and supplements to to keep your dog calm and relaxed.
Resouces:
https://vcahospitals.com/know-your-pet/laryngeal-paralysis-in-dogs
https://animalmedcenter.com/laryngeal-paralysis-dogs