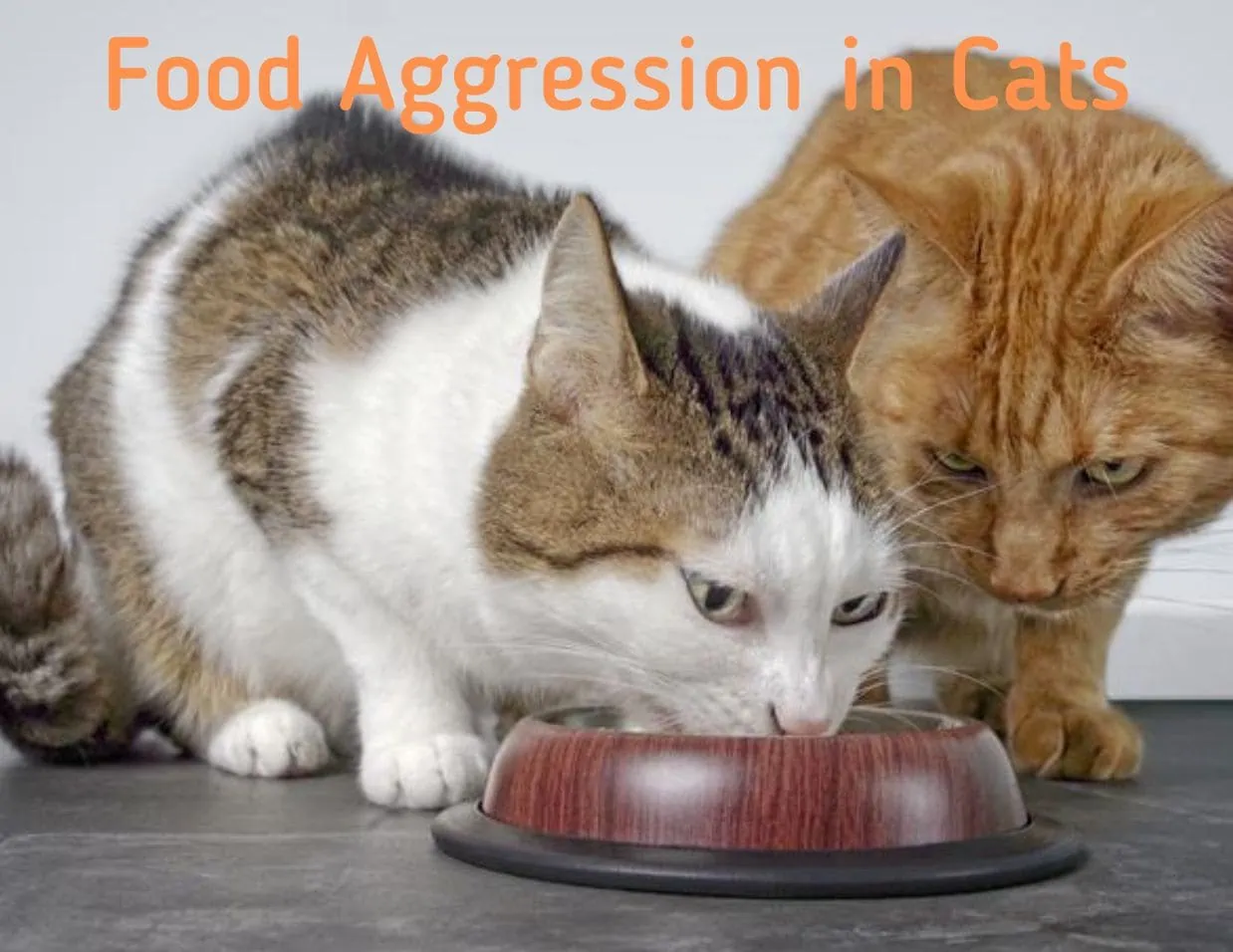 Food Aggression in Cats: Everything You Need to Know 
Nutrition is just as important for the health and well-being of our four-legged family members as it is to us. As a pet parent, you provide a healthy food choice for your feline BFF. But what is a parent to do when your cuddly cat suddenly becomes aggressive at mealtime? Is it the food? Is it the cat?  
More often than not, it's feline food aggression. Aggressive behavior regarding basic resources like food or water is more often witnessed in canines, but cats have been known to become bullies at the food bowl.  
Does My Cat Have an Obsession for Food?
If your cat begins behaving aggressively right about the time you usually serve meals, and then carries on all throughout the actual meal, this isn't ordinary hunger. This indicates that your furry buddy is obsessed with food and has an unhealthy relationship with it. 
Certain feeding time behaviors can be identified as food aggression. Your cat may act out, regardless of if he or she is hungry. It may be enough that there is food in the cat dish. Typical examples of food aggression in cats are:  
Your cat is constantly begging for food

Your feline is very vocal in his or her demands for food, vocalizing incessantly

Kitty guards the food bowl and allows no one in the vicinity

In a multiple cat or even pet household, the aggressive feline will terrorize other pets to keep them away from food dishes

Swatting, growling, and hissing during meals 

Your cat steals food whenever possible            

Kitty will chew through packaging

Your cat scavenges for food in the trash 

The feline aggressively strikes or attacks when food is near
Does My Cat Need Special Food to Stop the Aggression?
No, a food choice alone will not stop feline food aggression. But it is important to remember that felines, unlike dogs, are meat-eaters or carnivores. When living in the wild, they prey on birds and small rodents for a meal. They cannot survive eating plants only. Vegan diets for felines lead to malnutrition, starvation and eventually death.
As carnivores, cats have specific nutritional needs. When domesticated, their diets must meet all their nutritional needs, be balanced and digestible. They also require palatable foods as they can be notoriously choosy.
My Cat Always Has Plenty of Food. Why the Aggression?
Cats by nature are predators. Predation is not a group activity. Cats eat frequently during the day and by themselves. Feeding a cat in the proximity of other pets, especially other felines, can be stressful and a disturbance from their point of view. 
Cats prefer a certain amount of privacy to safely access the food. When they eat in a trafficked area or amid other pets, they can be stressed into under-eating, overeating, obesity and repeated vomiting because the cat swallows any and all food available.
Felines that have experienced the trauma of being abandoned, being weaned too early, or food deprivation can easily perceive food removal by a human as threatening. A traumatized feline can easily enter competition for resources with humans and other pets alike.  They can interpret the furnishing of food followed by the removal of the dish as conflictual.
Veterinary Medicine Weighs In
The Journal of Veterinary Medicine cited the example of a male Siamese, only 8 months old. This feline acted extremely aggressively toward food. He was diagnosed with "psychogenic abnormal feeding behavior".
 The cat was aggressive when eating but did not limit it to this. He stole food and would even resort to eating plastic. Regardless of the amount of food or other that he consumed, he was never satiated. Veterinary experts determined that the behavior was not a physiological problem but psychological in its origin. 
 To make matters worse, our Siamese friend suffered from pica or the eating of non-food items. Pica is generally a response to stress, boredom, anxiety, early weaning, or a nutritional deficiency. This disorder is common in purebred breeds. Using eating for comfort due to negative emotional experiences is typical even in animals and will contribute to obesity if left uncontrolled. 
 This particular Siamese's psychological equilibrium was compromised.
How Can I Manage My Cat's Aggressiveness?
Aggressive felines are not easy to deal with.  Nonetheless, there are a few things you can do.
If your feline is aggressive around food, get an appointment with your veterinarian. It's important to ascertain that

physiological issues

are not the cause of the aggression.

Mimic the natural behavior of felines in the wild. As lone predators with very small stomachs they can eat 10 to 20 tiny meals in a day. Provide at least 5 small meals daily.

Use a puzzle feeding toy for small feedings during the day.  Your cat will be challenged to hunt and scavenge.

In multi-pet households, reduce potential competition by feeding pets in separate spaces.

Place food and water bowls in protected spots that are not subject to traffic, noise, bright lighting, a litter box, or general confusion. Food and water should be positioned separately. This will mimic instinctive feline vision as in wild natural habitats where they are very attentive to potential predators when eating and drinking.
Finally, look for CBD infused products that will aid in managing stress reducing the likelihood of food aggression in cats in your home.